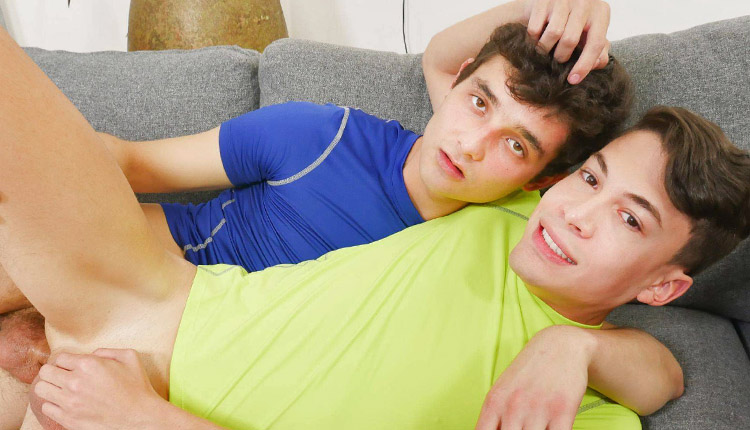 Alan Caine drills Danny Bianchi
Alan drills Danny in 'Cooling Off' from Southern Strokes.
When Alan kissed me, the taste of his lips got me so hard that I thought my dick was going to explode. He took my shorts off and sucked me back, then he slipped his dick in my ass. I then rode his dick and watched my cock bounce in rhythm with his stroke. He fucked me on my back until I came on my stomach, and then I sucked his load into my mouth.