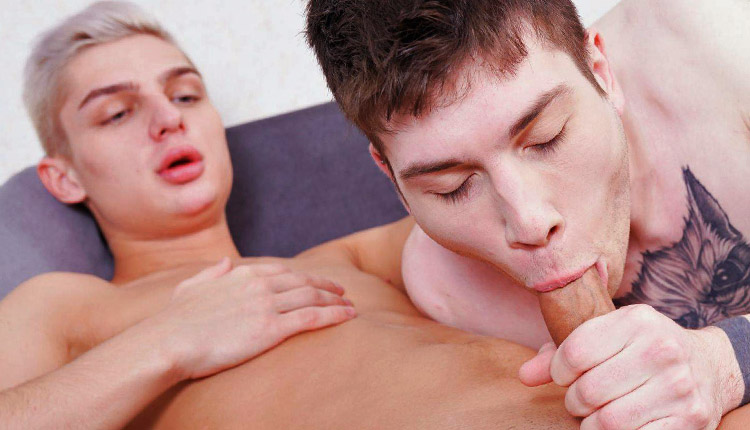 Alex Blade bangs Vit Black
Alex tops Vit in 'Slide In' from Southern Strokes.
I didn't know what I was expecting when I invited Alex back to my place. We sat on the couch, groping ourselves until he kissed me. He took good care of me when it came time to suck each other, and soon I was bent over and Alex was fucking my hole. I took his cock for a ride and Alex fucked my hole until he pulled out and came all over my chest.