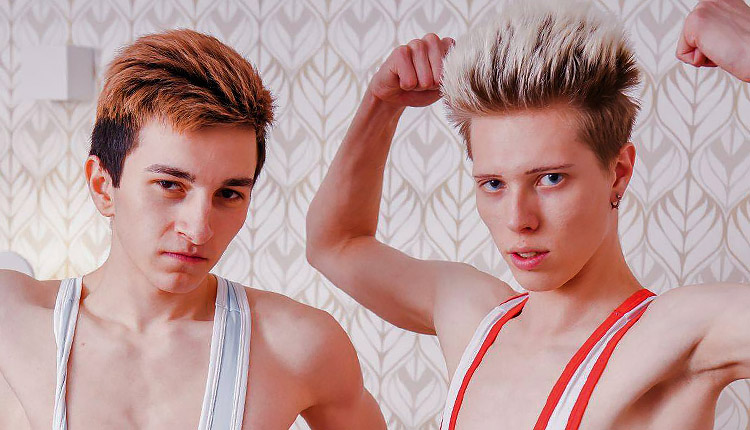 Alpan Stone & Angel Abell flip-fuck
Alpan and Angel take turns topping in 'Stress Free' from Southern Strokes.
Alpan came over to my house after wrestling practice, and we landed on my bed. That's when his dick became hard in his singlet. I tried to cover it with the pillow, but I gave in and pulled it out, then sucked it down and gave him my throat to fuck as my head hung over the edge. He sucked me too, but then in a turn of events, Alpan gave me his ass to fuck first before we flipped.