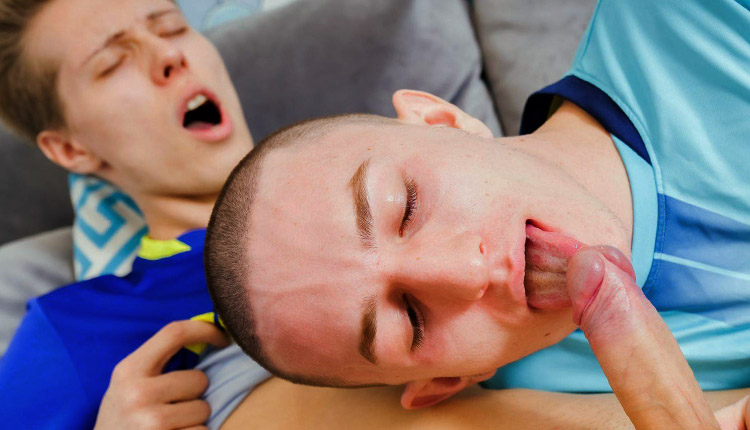 Amon Volkov shags Angel Abell
Amon tops Angel in 'Ready For More' from Southern Strokes.
After a soccer scrimmage, I invited Amon over to hang out. He knew what that meant, and as soon as we started chatting, he put his hand on my knee and I grabbed his dick. After stroking each other, Amon went down and swallowed me up. I sucked on his dick, but then he ate my hole and stuffed his cock in my ass.