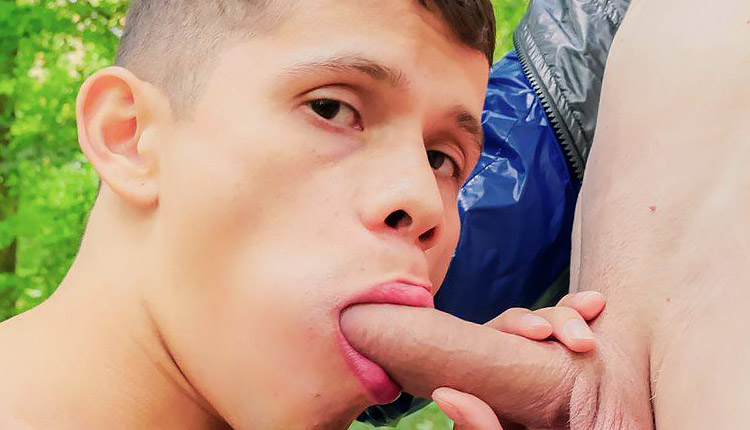 Andy Reyes screws Josh Cavalin
Andy tops Josh in 'Fucking Woods' from Southern Strokes.
It was the end of summer, and I invited Andy to hike in the woods after practice. We stopped to take a break, then started kissing and groping until I got on my knees with his cock in my mouth. He gave my meat a taste before diving tongue-first into my ass and filling me with cock. I braced myself against the tree as he pounded my hole, then I took a ride until we both shot our loads.