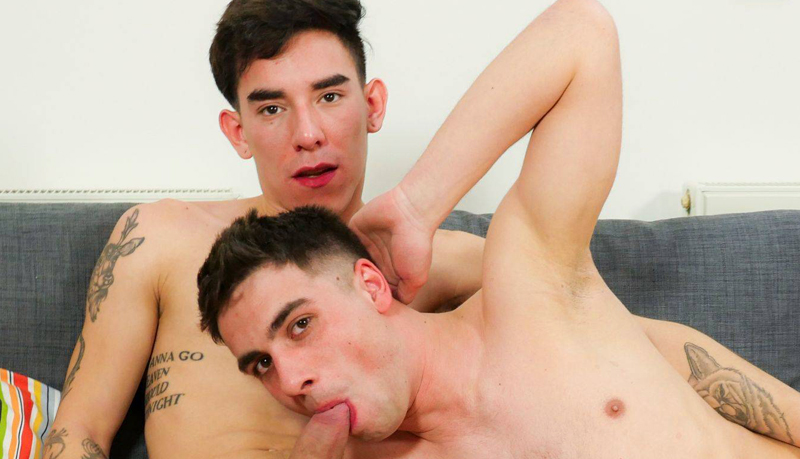 Archie Hunt humps Roman Capellini
Archie rams Roman in 'What I Want' from Southern Strokes.
Archie Hunt is hanging out at Roman Capellini's place. Roman is always down for a fuck, so after getting groped by Archie he goes down on the throbbing tool. Roman returns the favor, then gets on all fours and Archie slides home, grabs hold of Roman's hips, and goes to town. Roman blasts a load of jizz, then laps up all of his cum.