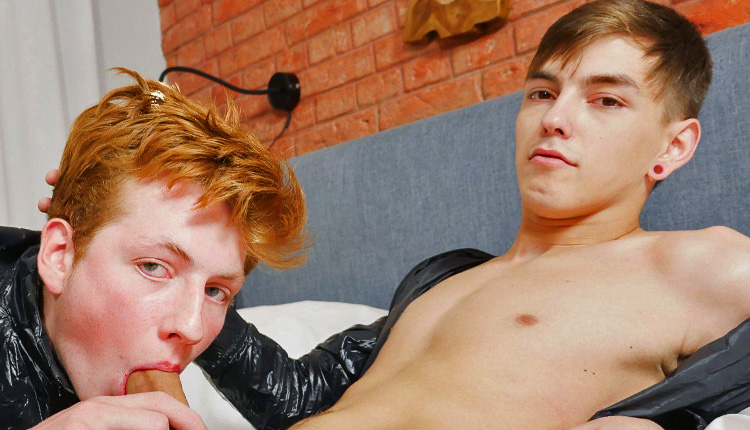 Beno Eker hammers Harry Davis
Beno bangs Harry in 'Take Me To Fuck' from Southern Strokes.
Beno Eker and Harry Davis are getting to know each other after meeting at track practice. They lay on the bed and Beno puts Harry's dick in his mouth. They then switch so Beno can taste his buddy's precum, then he puts his cock up Harry's hole. Harry strokes his cock while he gets fucked until he is ready to ride Beno. After riding, he gets on his back and lets Beno do some work, taking his ass how he likes it.