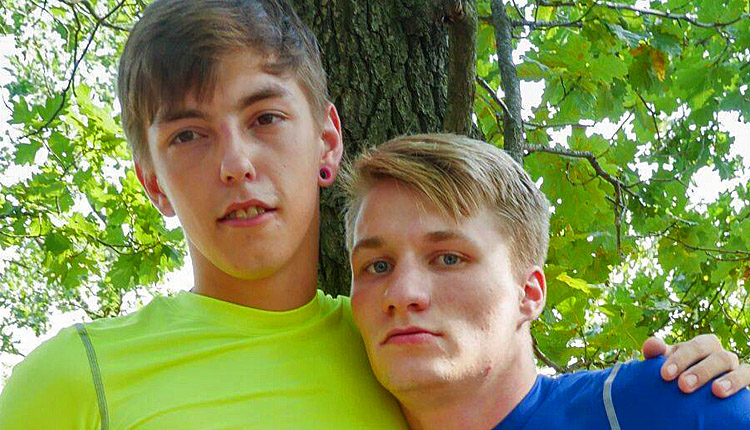 Beno Eker screws Robbie Dane
Beno bangs Robbie in 'A Race To Finish' from Southern Strokes.
Beno Eker and Robbie Dane are on a run through the woods when they take a break. The boys start kissing and groping, then Robbie gets on his knees and sucks the tasty meat. It's then Robbie's turn as he gets his cock serviced. Robbie turns around and Beno starts to fuck his ass. They pull out a blanket, lay down, and fuck in missionary position before Robbie sits on top of Beno and rides his dick, shooting his load with Beno's cock still inside him.