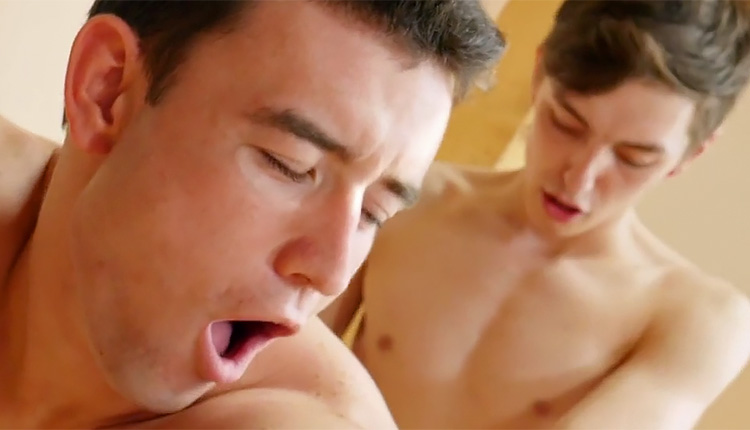 Beno Eker screws Simon Best
Beno bangs Simon in 'Fighting Hard' from Southern Strokes.
Beno Eker and Simon Best are competing in their annual wrestling brawl, but they can't control their erections. When Beno wins, Simon pulls out Beno's cock and takes it down his throat. Beno sucks Simon's cock, then bends his boy over and slides his cock into his friend's hole and drills Simon's ass. He then sits so Simon can ride his meat before fucking him on the counter until they both spill their seed.