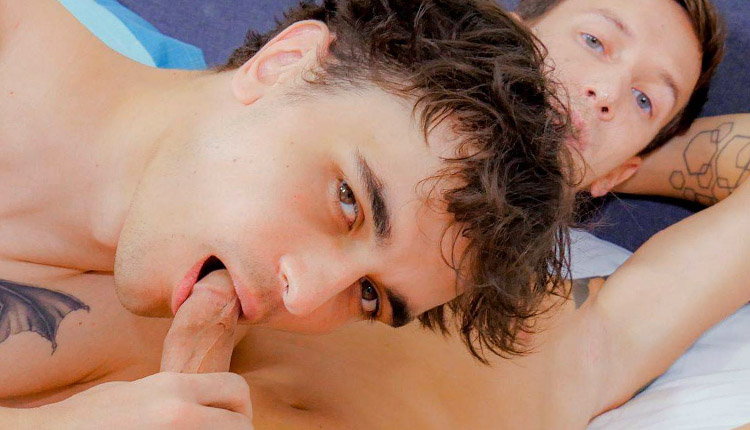 Bert Kuna bangs Gregor Gilead
Bert tops Gregor in 'Now I am Fucking Horny' from Southern Strokes.
Bert Kuna wasn't shy to tell his teammate Gregor Gilead that practice made him horny. Gregor did what any friend would do as he pulled down Bert's shorts and began sucking his dick. Bert gave Gregor some head before sliding in his tight twink hole and taking it for a joy ride. Gregor loved having a cock inside him and shot his load, followed by Bert's own creamy mess.