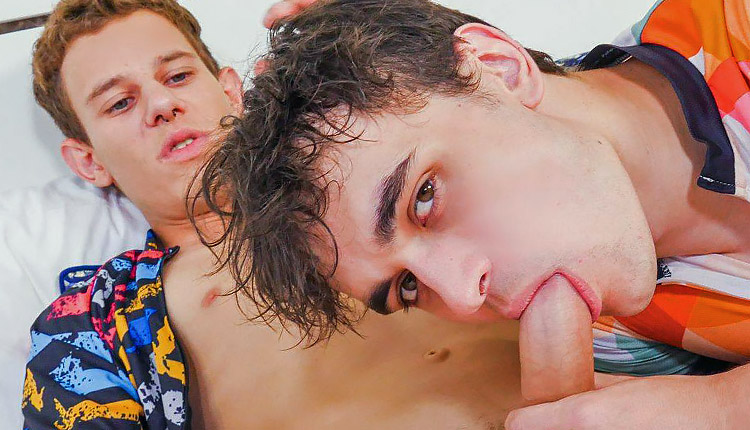 Bert Kuna screws Ollie Barn
Bert bangs Ollie in 'Joy Ride' from Southern Strokes.
I needed a piece of Ollie's ass so after a bike ride, I invited him to my place. We got on my bed, our lips were locking, and his tongue moved to my dick. He then laid back so that I could show off what I learned fucking a few other classmates. I started at his beautiful cock, then filled his tight ass with dick. His hole swallowed my meat and I knew it was going to be a good fuck.