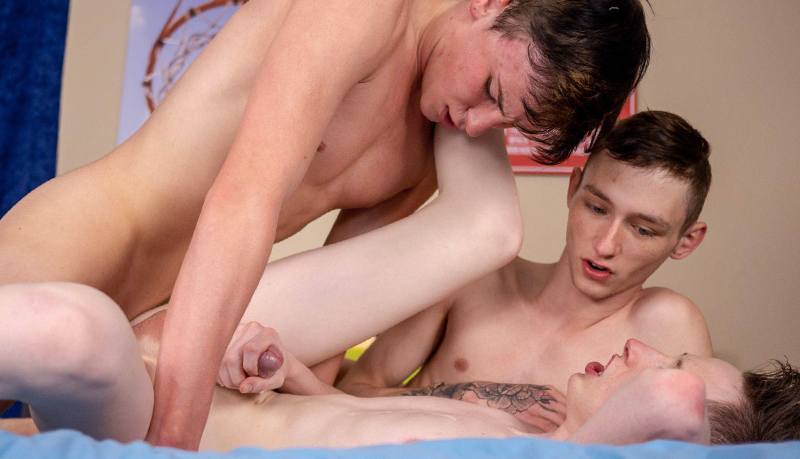 Chris Summers, Jackson Wright & Justin Stone fuckfest
Chris tops two in 'The Cheeky Three' from Southern Strokes.
Jackson Wright and Justin Stone take turns sucking Chris Summers' dick, then suck on it together. The fun-filled blowjob leads to Chris rimming Justin, then finger-fucking his buddies while they kiss. Chris takes Jackson's hole, bareback-fucking him, and Justin soon gets in on the action – spit-roasted between Chris and Jackson.
Southern Strokes model page: Jackson Wright
Southern Strokes model page: Justin Stone
Southern Strokes model page: Chris Summers
Click to get the animated GIF below