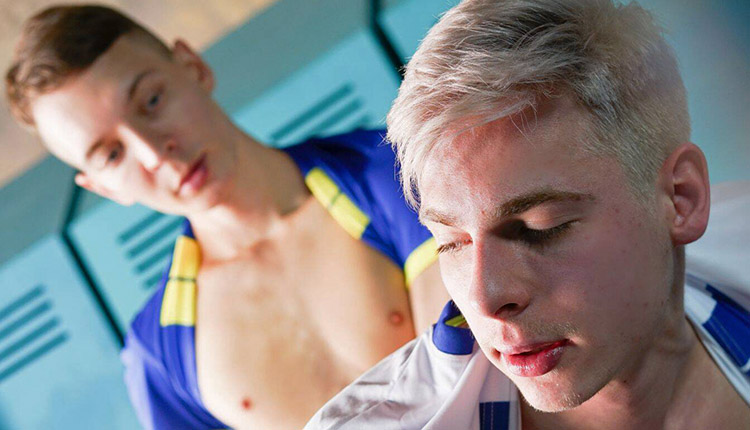 Christian Hermes humps Nick Starlight
Christian nails Nick in 'He Plays Me Well' from Southern Strokes.
Christian Hermes and Nick Starlight are in the locker room after their practice. Christian suggests Nick suck his dick, drops his shorts, and Nick drops to his knees. Christian helps him by grabbing his head and fucking his skull. He props Nick up against the lockers and fills his hole with cock, then takes a seat and lets Nick ride his dick. He then bends his buddy over and fucks his ass until Nick's back is covered in warm cum.