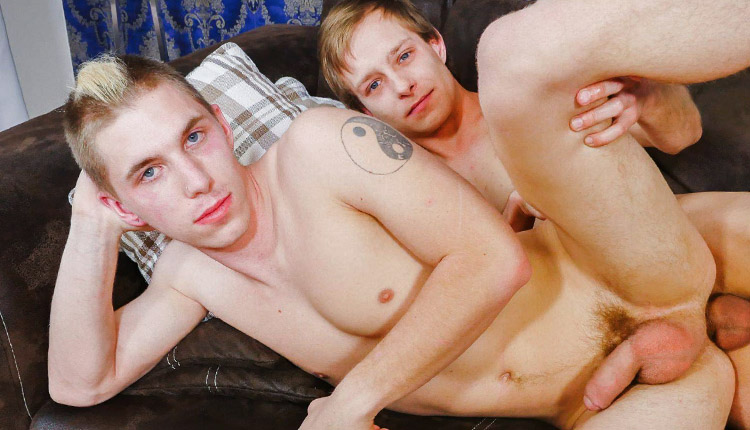 Corey Law fucks Roman Schneider
Roman tops Corey in 'Kiss Me Then Fuck Me' from Southern Strokes.
Roman and I decided to do our wrestling match in the living room, but wrestling would only last for a minute because he had other plans. We started kissing, then I slipped off his singlet and started sucking his cock, but his ass was calling me. I had to answer by sliding my cock into his hole and fucking him.