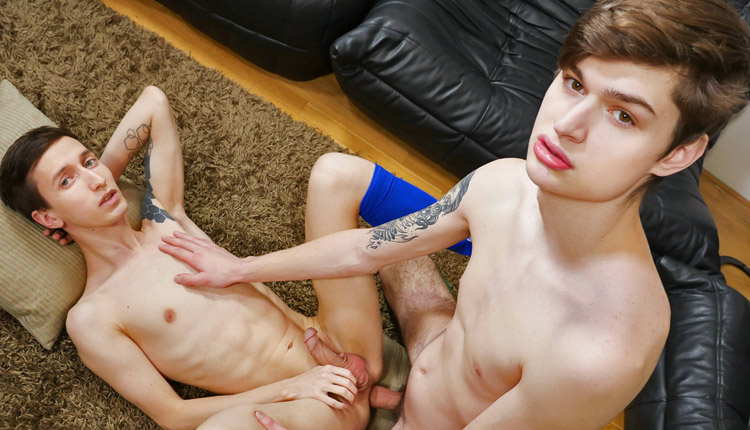 Curtis Cameron fucks Gregor Gilead
Curtis tops Gregor in 'You Win Some' from Southern Strokes.
Curtis Cameron's team just lost a game, so Gregor Gilead offers a massage to help cheer him up. Curtis begins to grope himself while Gregor massages his leg, then he pulls out his dick and Gregor's mouth is on it. Soon Gregor is sliding Curtis's dick inside him as they lay spooning. Curtis starts pumping Gregor's open hole until Gregor shoots his load while Curtis unloads all over his face.