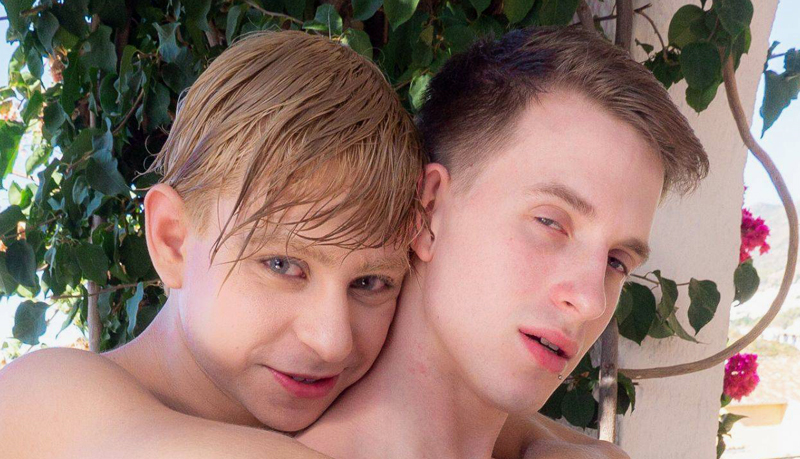 Daniel Hausser humps Taylor Mason
Taylor's topped in 'Daniel's Paradise' from Southern Strokes.
After mucking about in the pool with an inflatable, Daniel Hausser proposes a game – the last one to the other end gets fucked. Taylor Mason is up for it, but he likely loses on purpose because he quickly has an uncut cock in his mouth and soon he's bareback-fucked on a covered patio, overlooking the Spanish country.