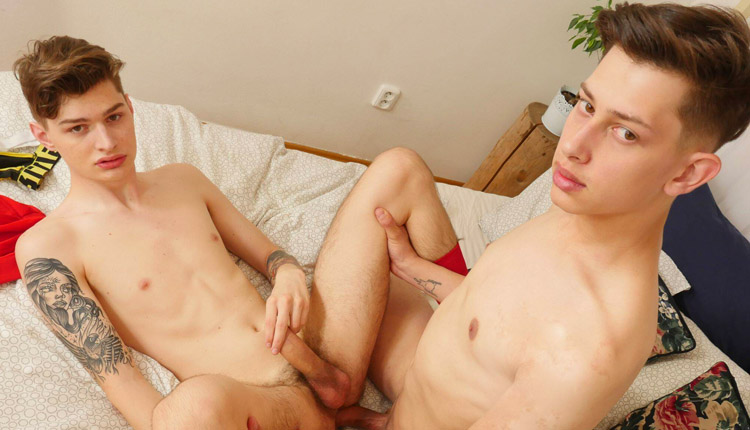 Danny Rose screws Curtis Cameron
Danny drills Curtis 'Let's Skip Practice' from Southern Strokes.
Danny Rose and Curtis Cameron are walking through the woods when Danny tells Curtis that he is super horny and can't focus on anything else. They find a spot off the trail but after some mutual cocksucking, the boys decide to go home. Laying on their sides, Danny slips his dick deep into Curtis and after a few more positions, these boys are ready to deflate their balls all over Curtis.