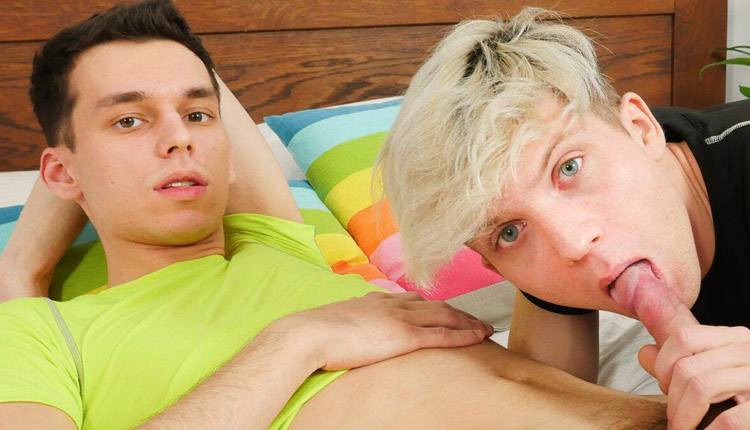 Darin Boswell bangs Josh Cavalin
Darin drills Josh in 'Two Very Good Boys' from Southern Strokes.
Darin Boswell and Josh Cavalin get back from practice and are horny for each other. Darin pulls Josh's shorts down and takes his dick in his mouth, then Josh tries sucking dick. Darin likes feeling but would rather be inside his ass. Josh mounts Darin's cock, and after a while, they flip into doggy until Josh gets on his back. Darin fills his boy's hole up with cock until Josh busts his nut.