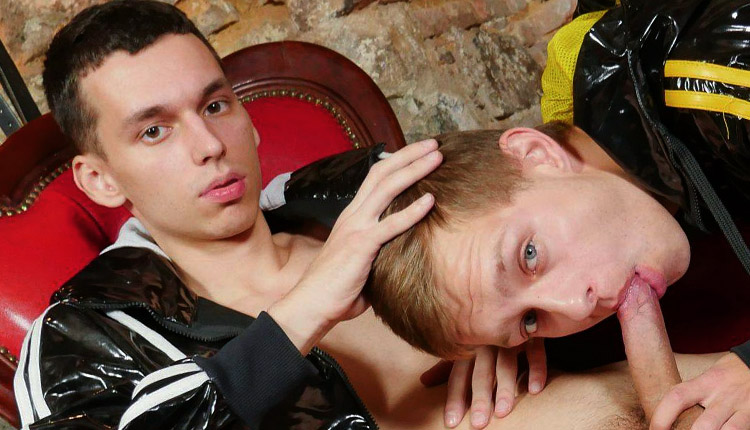 Darin Boswell bonks Corey Law
Darin drills Corey in 'He Is Here Now' from Southern Strokes.
Darin Boswell is at the sex club when Corey Law walks in, drops to his knees, and begins to suck. Darin lifts Corey to his feet, pulling Corey's pants down and working his cock with his mouth. They get on the bed, where Darin lets his fuckboy sit on his cock, then Corey lays back and gives his hole up. Darin pumps away until he moves Corey to the wall and bends him over, where Corey strokes and cums while getting fucked.