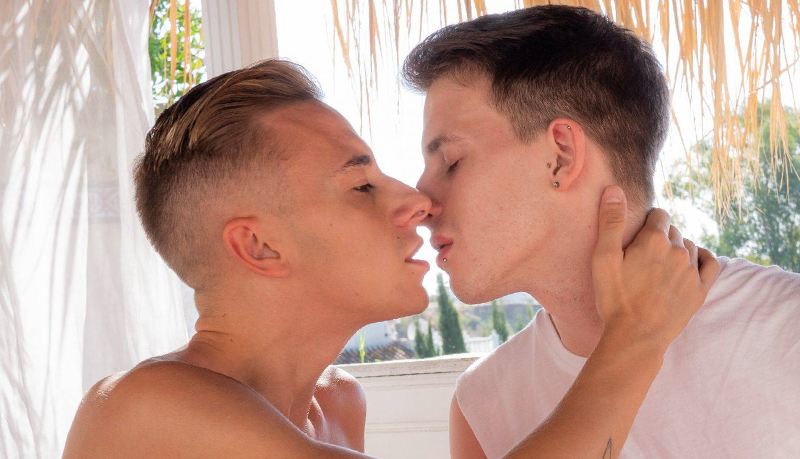 David Sky tops Taylor Mason
David drills Taylor in 'Personal Best' from Southern Strokes.
After their workout, David Sky leads Taylor Mason to a chaise lounge, where Taylor slobbers on the juicy tool. David returns the favor, then makes a meal out of Taylor's sweet hole. David slides home and pounds away and after a while, Taylor goes for a ride.
Click to get the animated GIF below