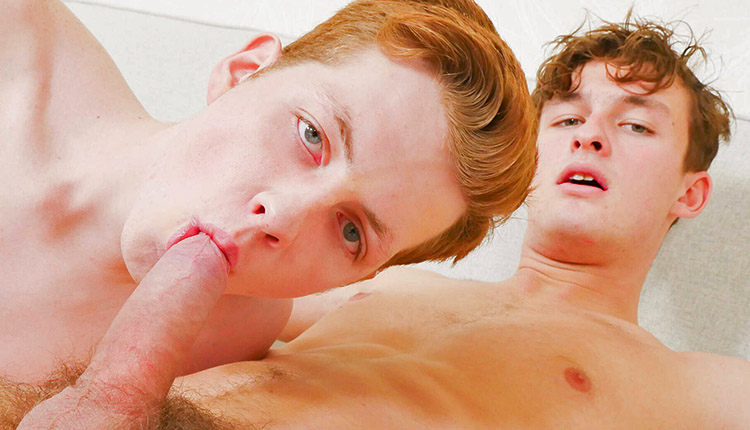 Dominic Easton hammers Harry Davis
Dominic drills Harry in 'That Boy Can Play' from Southern Strokes.
Harry Davis had to give Dominic Easton a blow job after Dominic saved the game. Harry pulled Dominic's shorts down, and put his mouth on his cock. Soon it was Dominic's turn to suck his buddy before turning him on his knees and slipping his cock in Harry, doggy style. Dominic pounds his butt before Harry gets on top and rides his buddy, then gets on his back and cums all over himself while Dominic pumps his hole.