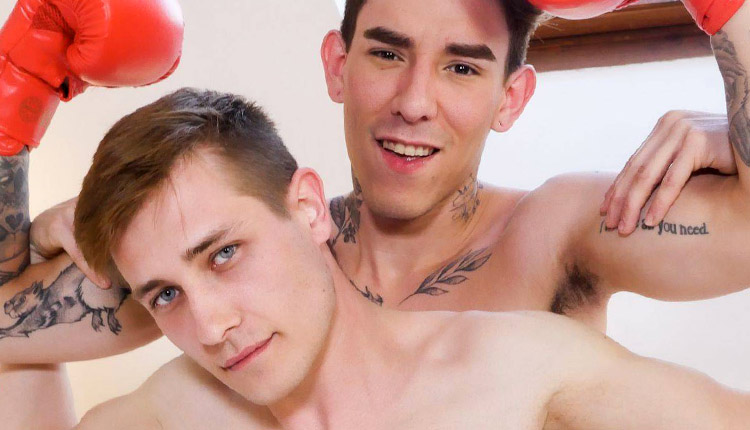 Evan Novak nails Roman Capellini
Evan tops Roman in 'I Want A Turn' from Southern Strokes.
I love practicing boxing with my teammate, Roman, but he doesn't always like sharing. He wasn't giving me a chance to box, so I took his hole instead. First, I pulled his dick out and began sucking, then Roman gave my dick a try – first in his mouth and then in his ass. We fucked until I had him on his back, and he shot his load.