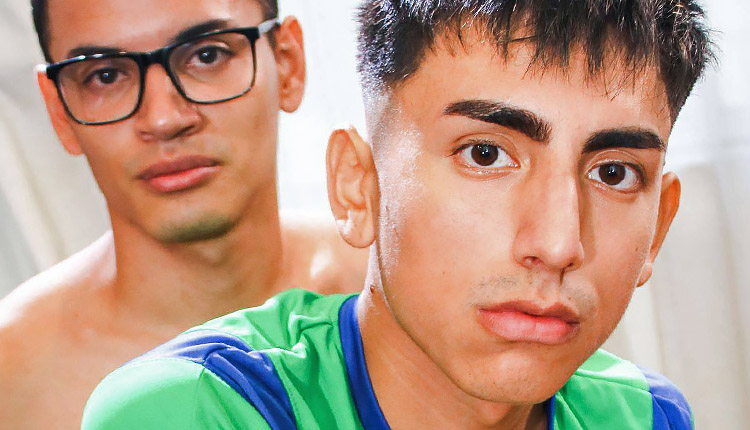 Felix Bonnet bangs Rene Sava
Felix tops Rene in 'Helping My Teammate' from Southern Strokes.
I walked into the locker room and Rene wasn't doing so well. He hurt his thigh and was trying to massage it himself, so I rstarted rubbing it for him. We've only flirted in the past but now seemed like the time for more. We kissed a little, then I gave Rene my meat to suck, but his ass was what I really wanted. I fucked his hole all over the bench until we both came.