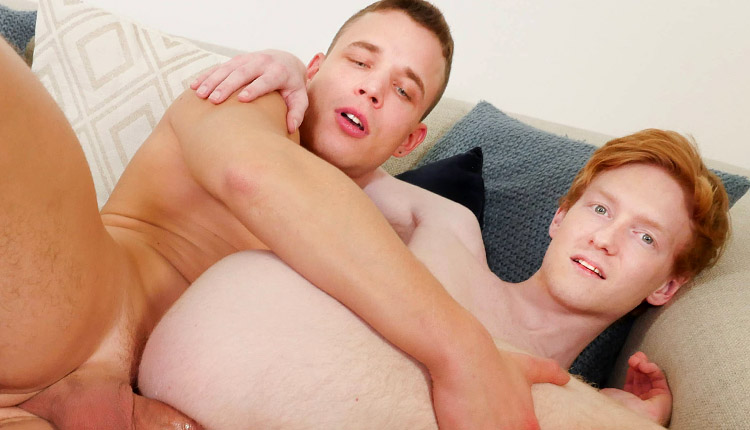 Florian Mraz tops Tom Malone
Florian fucks Tom in 'He Looks At Me Different' from Southern Strokes.
Florian Mraz is home from practice and Tom Malone offers to give him a rubdown. Tom starts rubbing, then finds his hands around Florian's cock, which he strokes before putting it down his throat. Then it's Tom's turn to get his dick worked before Florian turns him on his side and slides his dick in. He pumps Tom deep until Tom takes over, riding Florian like a jockey. Tom then strokes a load out while Florian fucks him.