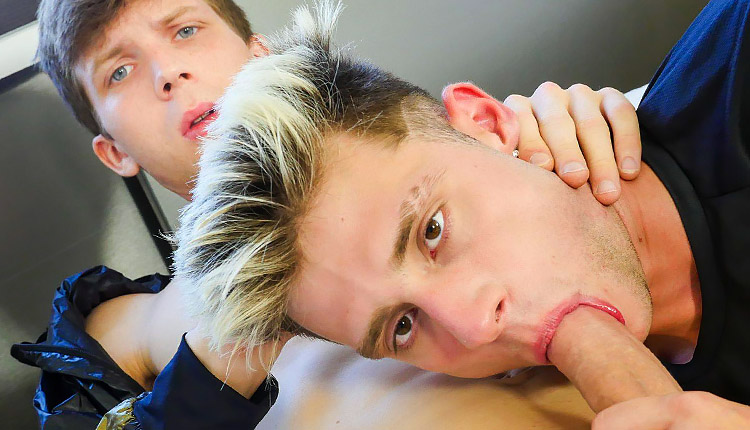 Jack Killian screws Josh Cavalin
Jack tops Josh in 'Grab And Go' from Southern Strokes.
Jack and I went back to my house and started kissing. His dick was already hard when I pulled his shorts off and started sucking it. Then it was his turn to suck on me, but I knew having him inside me would feel better. He turned me on my side and stuck his cock in me, then we flipped on our knees and he pounded my hole until we both shot our loads.