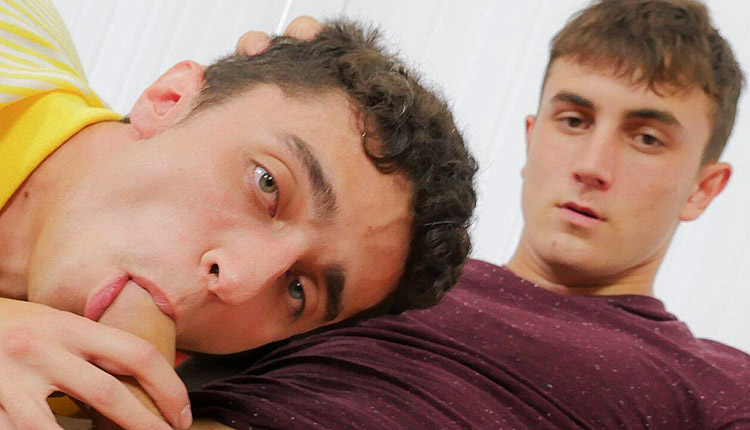 Jacob Harris humps Andrey Zolin
Jacob tops Andrey in 'Hurry Up' from Southern Strokes.
Andrey Zolin is on the couch, stroking his dick. Jacob Harris joins Andrey, who starts feasting on dick before they switch. Jacob takes his pants off, flips Andrey on his side, and stuffs him. Then Andrey rides Jacob before they fuck side-by-side while Andrey strokes his cock until it shoots a load.