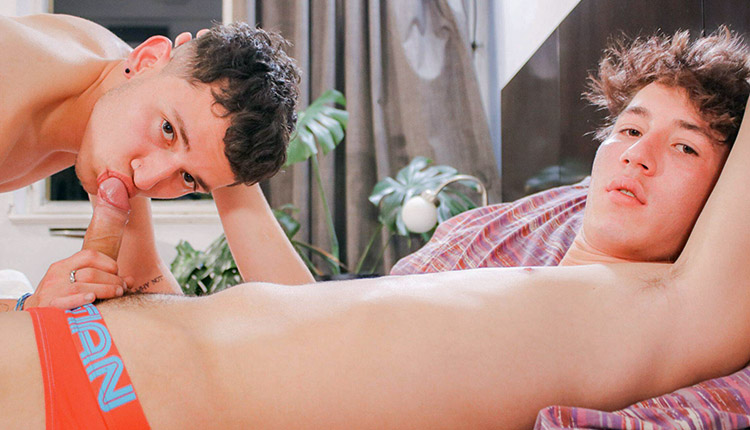 Jake Lotti fucks Loick Gauthier
Jake tops Loick in 'Dreaming Of You' from Southern Strokes.
After a night of drinking with Loick, we fell asleep spooning. We woke up and started kissing until Loick moved down to my dick. We flipped positions, and I got a taste of his meat before lifting his leg and slowly pushing my tool into his tight hole.