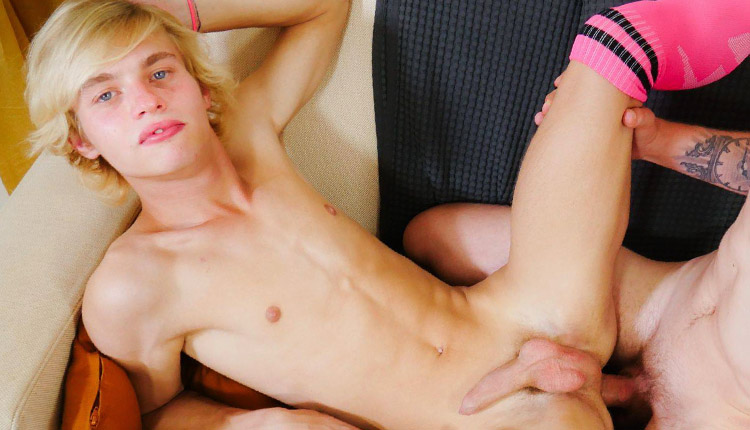 Jamie Kelvin pounds Kyle Polaski
Jamie tops Kyle in 'Let's Bounce' from Southern Strokes.
After practice, I invited Jamie Kelvin over, and within seconds we were kissing. He pulled my pants down and started sucking my dick. I returned the favor and took my place, bent over the couch, waiting for him to slide inside me. Jamie fucked my hole all over the couch until I ended up on my back, stroking my cock and getting a facial.