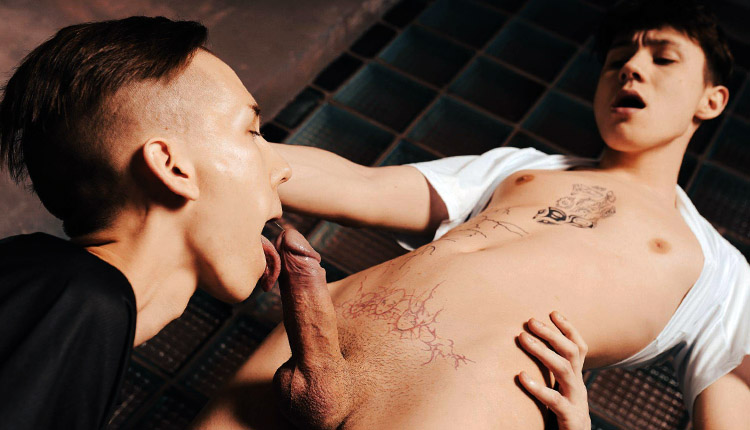 Jeka Gloo screws Eugene Colt
Jeka tops Eugene in 'Fucking My Crush' from Southern Strokes.
After soccer practice, I followed Eugene into the locker room. He stood in the corner, stroking his cock, so I walked over and fell to my knees, then sucked his dick. He sucked mine too, and as I fucked his mouth, all I could think about was fucking his ass. I moved behind him and fingered him deep before I ate his ass and fucked it until we both came.