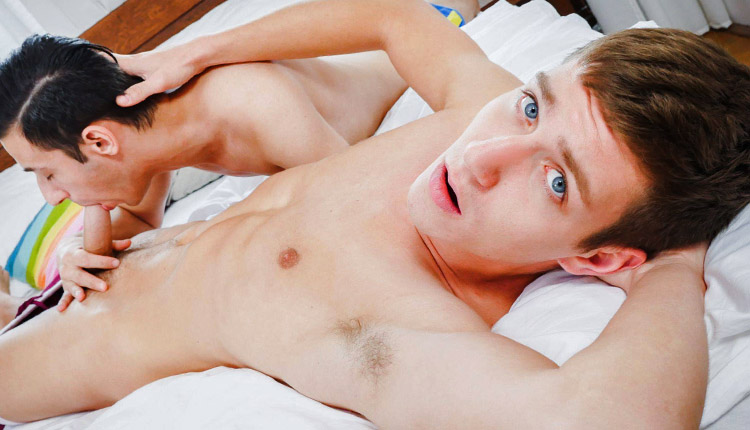 Karl Stevens fucks Filip Kucera
Karl tops Filip in 'My Ass Is Yours' from Southern Strokes.
Karl asked me to rub his back, handed me the lotion, and laid down. I started on his back, then flipped him over, reached into his shorts and started teasing his cock. He didn't stop me, so I pulled his shorts down and put his dick in my mouth. Then he started sucking on mine, but I could tell he wanted my ass really bad. And once he got it, he fucked me silly.