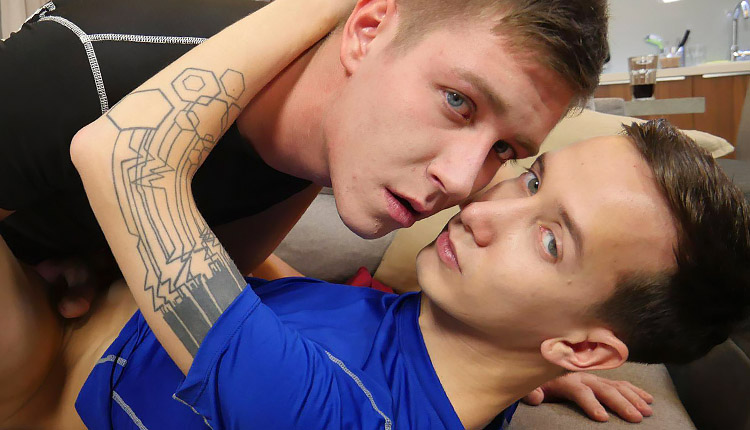 Karl Stevens fucks Gregor Gilead
Karl tops Gregor in 'Dick On Display' from Southern Strokes.
When Gregor invited me over to his house after the gym, I didn't know what to expect. Gregor started kissing me while grabbing my dick. It didn't take long until my mouth began taking his cock in my mouth. He then pulled my dick out and did the same. I fucked his ass right there and eventually blew my load all over his face.