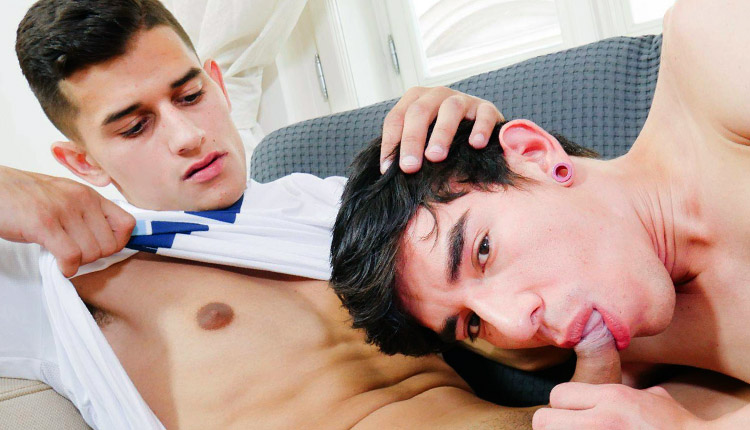 Luke Geer fucks Roman Capellini
Luke tops Roman in 'A Different Game' from Southern Strokes.
I've been dreaming about finding myself alone with Luke Geer, and how good his cock would feel in my mouth, so when I got the chance, I took it. It tasted so fucking good. He started playing with my cock, but nothing beat feeling his cock filling up my hole. I had never felt an orgasm like the one he gave me, and then feeling his seed raining down on me was the icing on the cake.