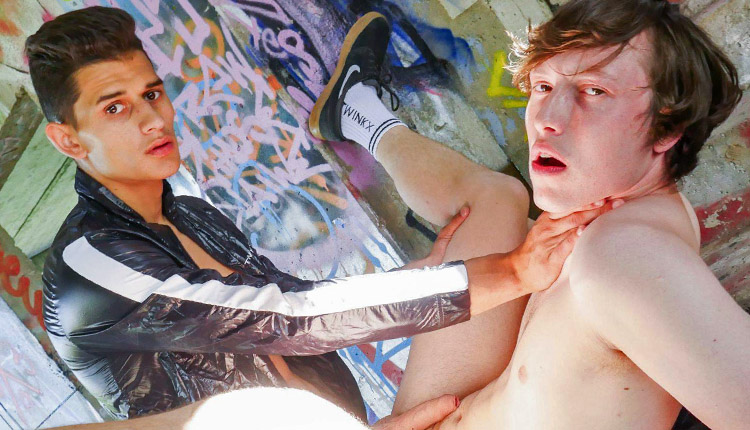 Luke Geer tops Luky Cole
Luke fucks Luky in 'Look Up To Me' from Southern Strokes.
Luke Geer and Luky Cole cut class to hang out in the old abandoned building and when they get there Luke starts to work his mouth all over Luky's cock. Luky switches places with Luke, but that doesn't last long as Luke bends Luky over the stairs and pushes his dick inside. Luky then gets it doggy on the steps and finally on his back.