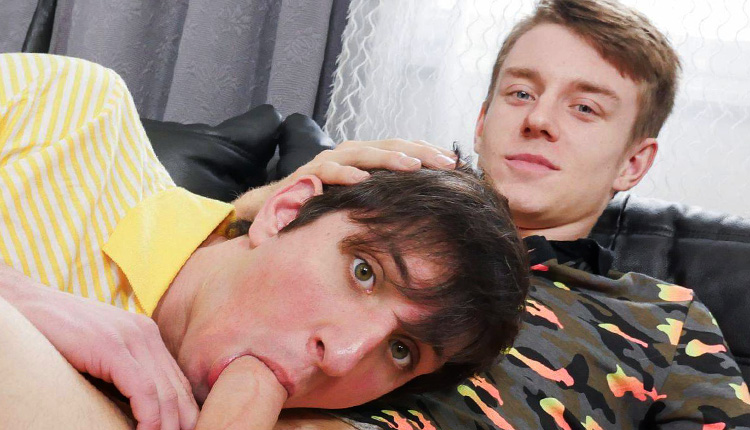 Mark Troy tops Jack Finix
Mark mounts Jack in 'Rock Hard Morning' from Southern Strokes.
Mark Troy and Jack Finix are on the couch when they decide to help each other out. After Jack's mouth finds its way to Mark's hard dick, Mark grabs Jack's ankles and lifts them high. He then throws his dick inside Jack and starts pumping away. Jack is all for it and gives his ass up willingly. They switch positions several times until Jack finds himself on his back, shooting his load.