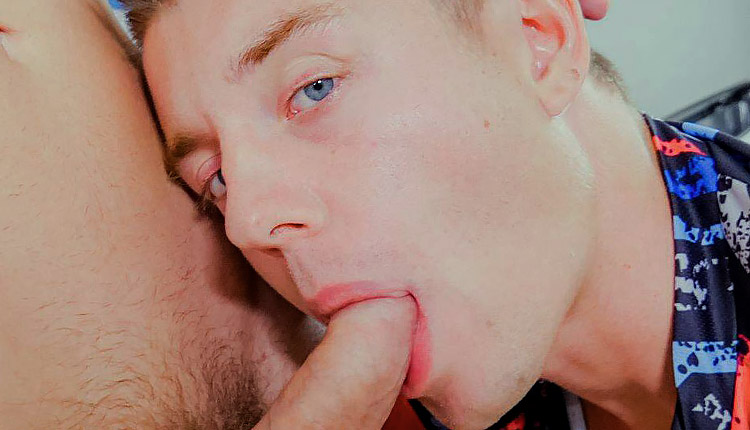 Mark Troy tops Jamie Kelvin
Mark screws Jamie in 'Horny Horny Twink' from Southern Strokes.
Mark Troy couldn't hide his hard dick from Jamie Kelvin as they talked in the kitchen. Jamie, being the friend that he is, dropped to his knees and sucked Marc's dong. Marc was serviced his buddy, then turned him over and tasted his sweet hole. Marc showed his slut what a thick dick feels like up his tight ass, and Jamie took his buddy's raw cock for as long as he could before erupting warm cum.