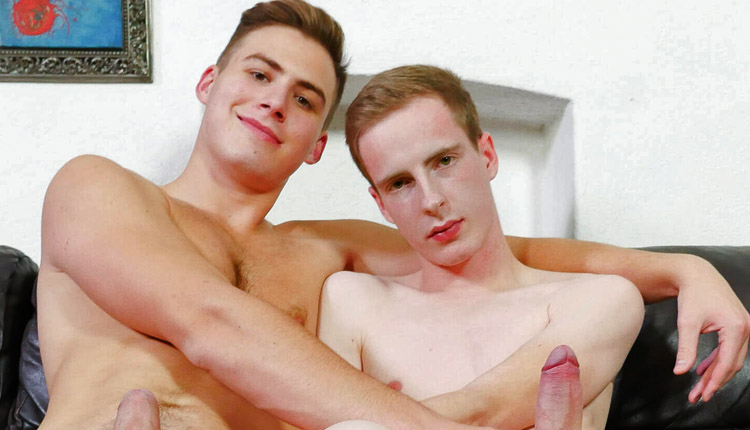 Maxim Bikhov bangs Milo Hudson
Maxim mounts Milo in 'Your Cock Is Better Than Your Team' from Southern Strokes.
Maxim Bikhov and Milo Hudson are watching soccer on television and after Maxim's team wins, and he yells at Milo to suck his dick. Milo is quick to start to pay his debt. Maxim slips his bottom's shorts off to collects fully on their bet, and Milo sits on Maxim's dick. Maxim fucks him all over the couch, ending up in missionary position, where Milo strokes out a load.