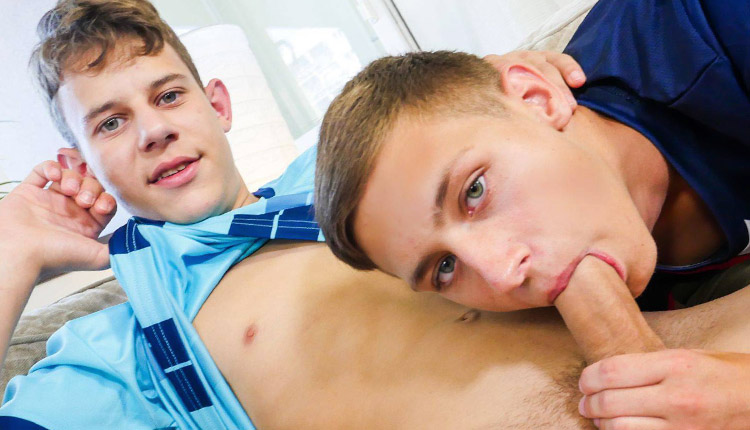 Ollie Barn bangs Timmy Cole
Ollie tops Timmy in 'I Am Really Horny' from Southern Strokes.
Ollie came over to my house after soccer practice and started pulling down my shorts and sucking my dick, and then it was my turn. His dick was so much bigger than mine, and I could only get it halfway before he started feeling on my butt. I knew my ass could take it better than my mouth, and I gladly gave it to him. He fucked my hole so good on the couch that I came on myself.