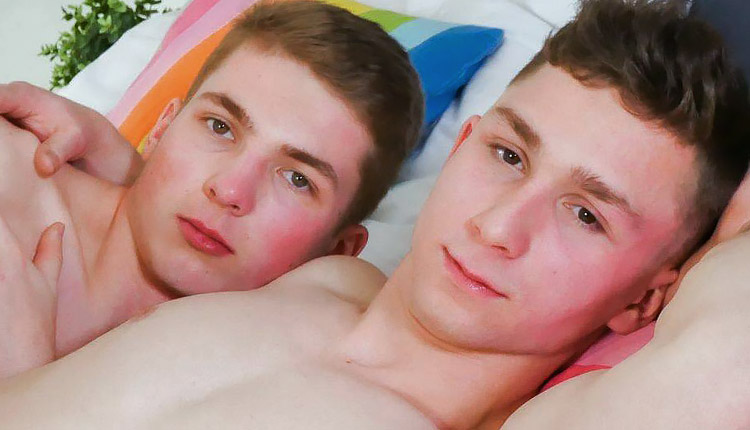 Paul Mason pounds Cal Johnson
Paul tops Cal in 'Cards' from Southern Strokes.
My teammate, Cal, is staying over and we were bored, so I suggested a card game of strip split. When I started losing, I couldn't hide my erection, and Cal noticed. He put it in his mouth, then I then sucked his cock and licked his hole before getting my meat in his ass. I held his leg up and fucked his hole, then Cal rode me, and I put him on his back and fucked him until I was ready to cum.