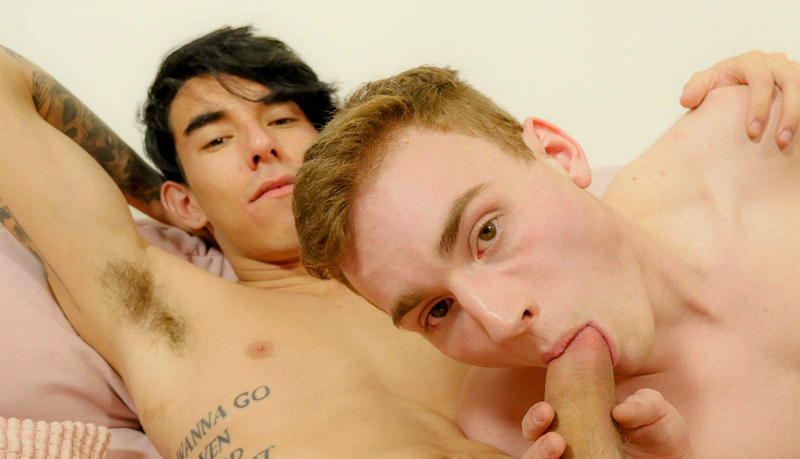 Sammy Trakuza rams Roman Capellini
Ginger Sammy slams Roman in 'That is Better' from Southern Strokes.
Ginger Sammy Trakuza is exercising when dark-haired Roman Capellini stops by. Roman joins in and soon finds himself trading blowjobs with Sammy before taking his raw cock up the ass. Sammy bareback-fucks the bottom twink on the sofa, then on the floor, where Sammy fucks the cum out of Roman.