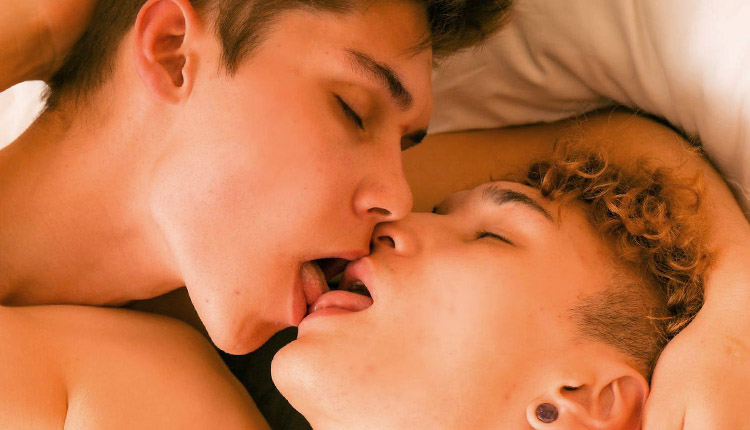 Scott Smith screws Adam Keller
Scott tops Adam in 'All To Myself' from Southern Strokes.
Adam Keller has been trying to get Scott Smith to fuck him since Junior year, and wasn't about to waste another second. The two jumped on the bed, kissing and groping as shirts came off. Adam found his way between Scott's thighs, with his dick in Adam's mouth. They switched before Scott's dick slid inside Adam's hole and he fucked Adam's ass all over the bed, ending with sticky loads from both.