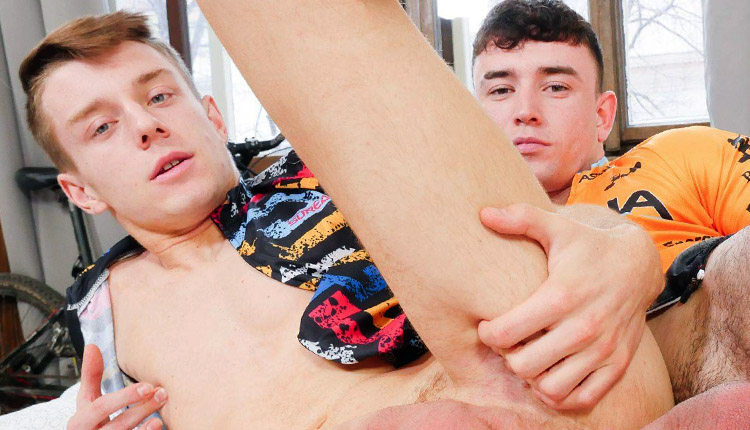 Simon Best bones Mark Troy
Simon screws Mark in 'Ride Me Faster' from Southern Strokes.
Simon Best wants to take his bike for a ride but Mark Troy would rather stay in and fuck. After kissing and groping, Simon licks on Mark's cock through his shorts before pulling them off and taking it in his mouth. Then Mark gets Simon's dick hard enough to fuck, and Simon starts to drill Mark's ass. Mark then rides Simon's dick before getting fucked on his back until cum shoots out his rod.