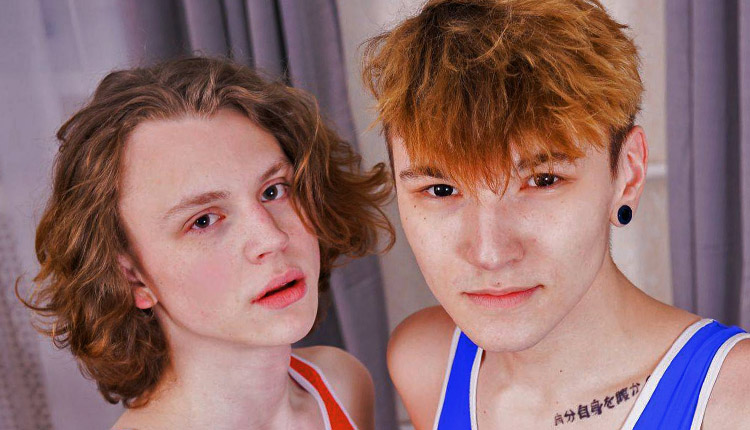 Tom Heart & Adam Keller flip-fuck
Tom tops Adam and vice-versa in 'Double Pin Double Win' from Southern Strokes.
When my teammate Tom asked if I wanted to practice, I didn't expect his dick in my ass. He pinned me down and starting kissing me, then my cock was in his mouth. I had not had my ass eaten in a long time, but Tom knew what he was doing and got my hole ready for his meat. Eventually we flip-fucked in his living room. Having his ass grip my dick while riding me sent us both over the edge.