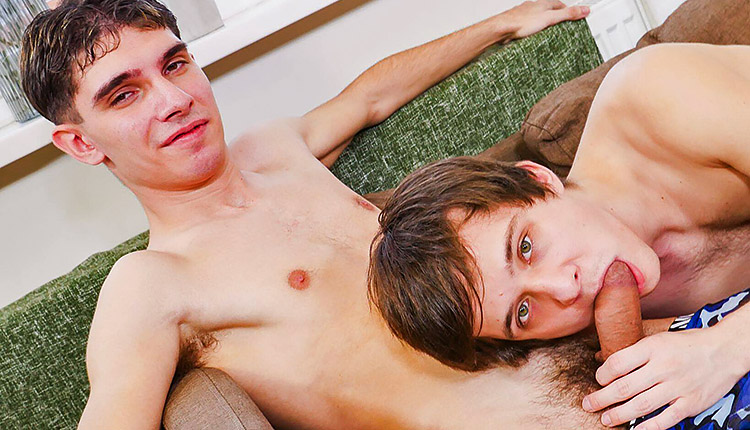 Vincent Castle fucks Liam Rose
Vincent tops Liam in 'Big Dick Forever' from Southern Strokes.
As we sat on his couch, Vincent pulled me over and placed my hand on his cock. After a few kisses, I took that pipe into my mouth, then it was his turn to give my cock a taste. I bent over and he pushed the tip of his meat in, working my pucker until I opened up a little more. I stroked my cock as he fucked my hole until I shot, and he came right after me.