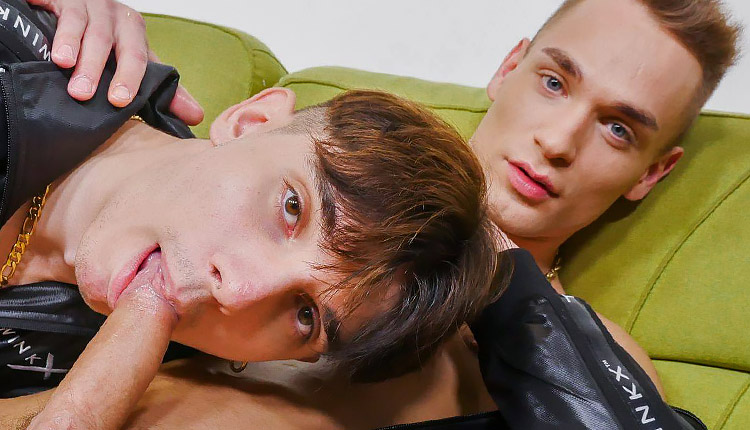 Vincent Castle nails Nico Vegas
Vincent tops Nico in 'Pick Me Up' from Southern Strokes.
I was preparing for a slow weekend when my neighbor, Nico, walked up the stairs. He grabbed his dick and motioned for me to follow him. We started kissing, then he pulled my dick out and started sucking. Fucking a hot ass is where I do my best work, and Nico got what he was asking for earlier. He took position with his ass up, waiting for me to fill it.