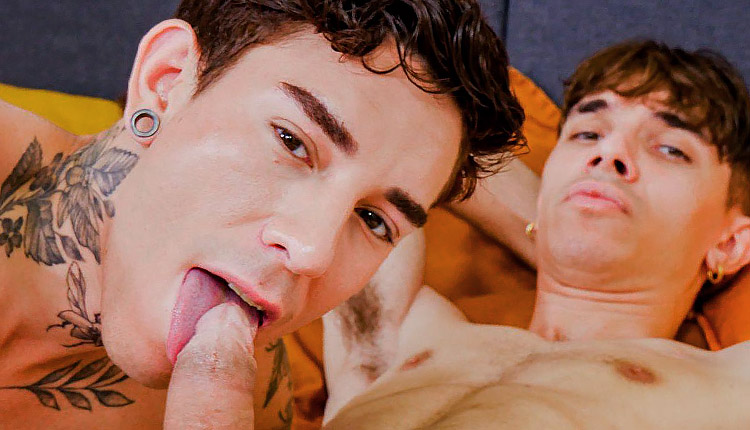 Vincent Castle screws Roman Capellini
Vincent tops Roman in 'Fucked By The Captain' from Southern Strokes.
Vincent and I started kissing on the bed and groping each other, then Vincent pumped my mouth as the saliva flowed down his dick. Then he got his lips on my meat, knowing my ass was next. Vincent took his time, and then there was no slowing down. He grabbed my hips and slapped my ass while opening up my hole. I was the first to shoot my load, but he was right behind.