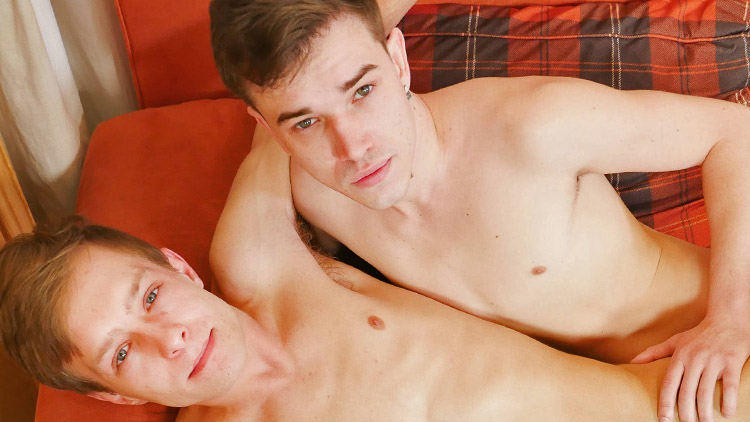 Vitali Kutcher bangs Corey Law
Vitali tops Corey in 'I Am Better With His Balls' from Southern Strokes.
Vitali Kutcher and Corey Law are playing with a soccer ball and Corey notices that Vitali's cock flopping around in his shorts. Corey drops to his knees, pulls Vitali's shorts down, and takes the dick in his mouth before switching and getting his own sucked. Vitali enjoys sucking but wants to feel Corey's hole sliding down his pipe. Corey soon is getting fucked all over the couch until his cock starts to shoot.