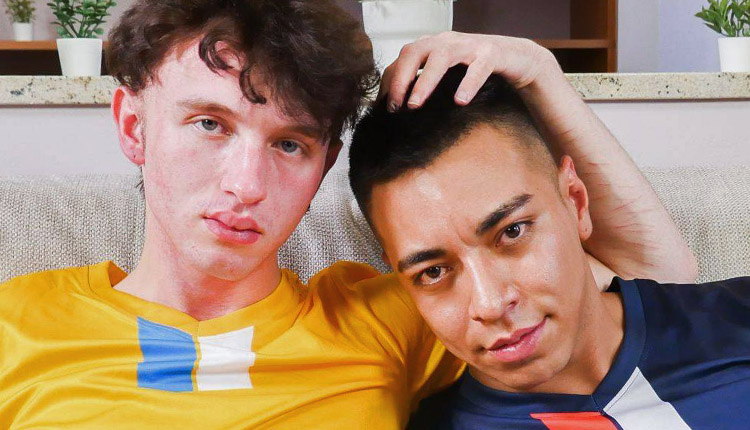 Yacob Marx bangs Axel Brown
Yacob tops Axel in 'Drill Me' from Southern Strokes.
After soccer practice, I invited Yacob to hang out, and he knew what I meant. We started grabbing each other's dicks and kissing before I made my move and started sucking on Yacob's meat. Then he took his turn sucking my dick. We lay on the couch, and he slid inside me and fucked until Yacob pulled out and jerked his load out over me.