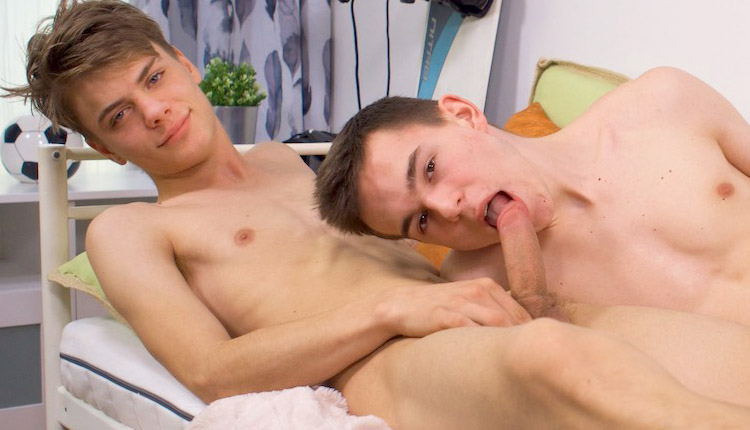 Hans Lecker & Mike Rottman flip
Hans mounts Mike in 'Youthfull Sex Drive' from Spritzz.
Hans Lecker visits his buddy Mike Rotman (Milos Dena), but he is still lazy in bed. However, the erection in Mike's underpants can hardly be overlooked so the boys suck each other's dicks and fuck each other deep and raw. Hans breeds Mike's fuckhole and then jerks the hot cream out of his friend's balls.