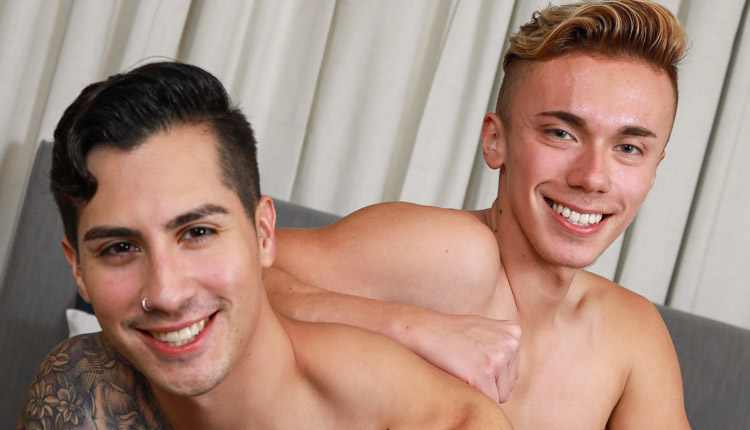 Carter DelRey & Kian Kane flip-fuck
Carter and Kian top-swap in 'Carter's First Film' from Stag Collective.
Carter DelRey is super attracted to Kian Kane and can't wait to get his mouth on Kian's cock. After getting his ass eaten, Carter finally gets his lips around that dick and then earns a sexy pounding. Needing some anal attention, Kian tells Carter to fuck him and cums with Carter's dick in his ass.
Stag Collective model page: Carter DelRey
Stag Collective model page: Kian Kane