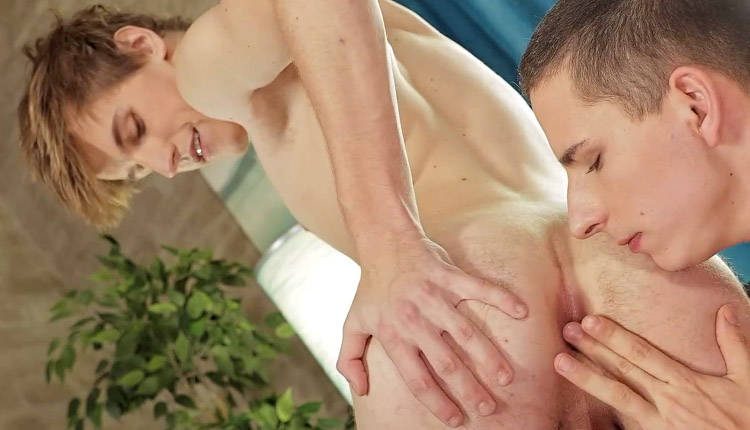 Aaron Shine shags Nick Fox
Aaron nails Nick in a 'Deep 'n' Raw' scene from Staxus.
It's clear Nick Fox and Aaron Shine have a total crush as you can see their rock hard cocks peeping out of their underwear before they even start kissing. Both guys are eager to suckle each other's cocks and soon end up in a 69 position. Shortly after Aaron pushes Nick off to be able to lick his hole even better, in anticipation of the hot fuck that's about to follow.
Staxus model page: Aaron Shine
Staxus model page: Nick Fox